We all have one book that sticks out in our memories – one that set our imaginations wild and sparked a life-long love of reading. To celebrate World Book Day  2017 we asked a few Bloomsbury Education authors to talk about the books that began their reading journey…
Visit our online shop to find out more about the authors, their books and more!
Benjamin Hulme-Cross
Treasure Island was my favourite book when I was growing up. Buried gold; the original pirate-rogue, Long John Silver; a mutiny; a young hero somehow defying death and a swarm of cut-throat buccaneers; and a treacherous parrot. I've never wanted to be part of an adventure quite the way I wanted to be on board The Hispaniola as a boy.
Ross Morrison McGill (@TeacherToolkit)
Sophie's World. It captured my imagination and rekindled my love for reading as a young adult.
Stephen Scoffham 
One of my favourite books was Rudyard Kipling's Just So Stories. 
I was particularly fond of the story about how the elephant got his trunk. I think it appealed to me because of the focus on the naughty young elephant who got his own back on this uncles and aunts.  But there was a deep sense of Africa and the exoticism of distant lands which permeated the both the pages and, ofcourse, the illustrations.  Another Kipling story, in a different collection, which appealed to me enormously was Rikki Tikki Tavi, the heroic mongoose who fought with the snakes.  I identified whole-heartedly with Rikki and I thrilled as I read the account of his battles from which he always emerged victorious against the odds.
Joshua Seigal 
"My favourite book as a young child was There's a Wocket in My Pocket by Dr. Seuss. My dad used to read this to me and my sister in bed, so I associate the book with bonding. The book is full of weird and wonderful nonsense words too, and I'm sure that it helped fuel my subsequent love of language and wordplay. I also perceived a melancholy underpinning to the book – the illustrations seem to portray the protagonist as being all alone in a vast house, even though he is a young kid, and no reference is ever made to his parents or family. The story is told in the first person singular. I found this somehow sad."
Jon Tait
My favourite books that I read as a child were the Famous Five series. I used to love reading them and imagining the adventures as if they were real life. It was a world that I felt I could dive into when I opened the books.
James Carter
The book that inspired me most as a young reader like no other was the TinTin book The Black Island. Why? It was THRILLING, a non-stop adventure.
It was FUNNY – The Thompson/Thomson twins are sooo stupid, especially as they are supposed to be policeman. And Captain Haddock – what a great name for a former ship's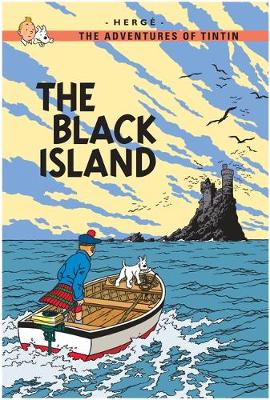 captain! He was always get a little 'tiddly' shall we say and would begin saying such ridiculous things as 'blistering barnacles'!
What's more, it was totally and utterly MAGICAL. I wanted to jump into the world of that book and BE Tintin – have Snowy as my dog, and go on an adventure to a Scottish island where I would meet a g- I won't say any more. You try it. You find out. But all TinTin books are fantastic. They're wonderfully escapist stories, and have such fabulous artwork.And great, memorable characters to boot. I love geography and travel, so I loved the fact that TinTin travelled all over the world too – Tibet, Africa, South America, Australia, Russia – everywhere. Even the moon!
Judy Waite
I was horse-mad so Black Beauty stands out, but there were always 'girl gets horse/girl wins horse/girl wins prizes with horse' type books that I devoured. Especially the 'girl wins horse' one, as I'd entered a real competition to win a horse, run by a daily newspaper (which seems massively irresponsible these da
ys). Anyway, I didn't win so horse ownership remained an endless dream, and 'girl wins horse' allowed me to experience such joy vicariously.
There's another book I remember. It was called Isle of Dogs and no, it wasn't about a dockland area in London. It was about an actual island with dogs on it. The dogs were all pedigrees being transferred somewhere (by ship or plane, I can't remember which) but a sinking/crash into the sea meant the humans all perished and the dogs swam to a remote island, and the story played out in a sort of doggy Lord of the Flies type of way. I was primary age when I read it, and at the time it latched into my imagination and took me over. I've never been able to find it since, despite various searches, so it clearly wasn't a classic or written by someone well known. But whoever that author is, and wherever they may be, thank you!!
Jo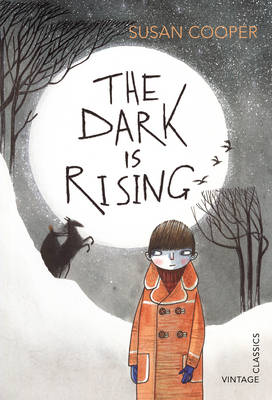 Cotterill 
My favourite book was The Dark Is Rising by Susan Cooper. I was fascinated by the concept of the Light and the Dark and the battle raging through the centuries – and of course, Will is a fantastic central character, learning about his abilities and frequently in real danger. It kept me gripped and enthralled for many a night!
Saviour Pirotta
My favourite book as a child was easily The Silver Sword by Ian Serrallier. It was the first story I read that had a multi viewpoint.  I've always been fascinated by World War 2 and this had a different take on the subject with children as the main characters. I especially identified with Jan, a misfit who was part rogue part hero. I still have The tattered copy I read in my collection.
Tony Bradman
My favourite book when I was young was The Hobbit. I loved the adventure of it all, that journey through strange, exotic lands that Tolkien describes so well it seems as if they're real. And what a great ending! A huge battle with a dragon – I mean, what's not to like?
Andrew Brodie
As a young child, my absolute favourite book was Winnie the Pooh – my battered copy shows evidence of how much I read and reread it. I liked it so much for its gentle humour, which still appeals to me now.
Stephen Lockyer
Sly Fox and the Red Hen. When I was very young, my parents wentaway for ten days to
Canada, and some family friends stayed with us. My parents had hidden a present around the house for each of my siblings and I every day, with cryptic clues (I struggle with one packed lunch for my own children), and this book was one of my presents.
I remember it distinctly as being the first book I read on my own, and read it to everyone and anyone so much that I recited it back to my parents on their return.
This book started my love for books. And hens. But mainly hens.